Welcome to QWEP
Find one of our QWEP Deep Water Running, Aqua Aerobics, Aqua Group Fitness Therapy Classes, Hydrotherapy Classes or Physiotherapy Clinic Locations on the map below.
"Proudly Creating a Happy & Healthy Queensland Community"
_______________________________________________________
What the NEW Gold Coast Aquatic Centre has on offer for you!
(1) 20 Aqua Aerobics & Deep Water Running classes per week starting on the 7th October 2014
(2) Foundation Membership if you sign up before 30th September 2014. This gives you unlimited Aqua Aerobics, Deep Water Running, Gym Classes, Gym Membership, Public Swimming & Creche for $16.00 per week (debited fortnightly)
(3) An Indoor Pool & Outdoor 25 Metre Pool that uses Ozone (salt) as opposed to the normal chlorine dosages.
More exciting information to come...stay tuned!
http://www.goldcoast.qld.gov.au/thegoldcoast/gold-coast-aquatic-centre-23174.html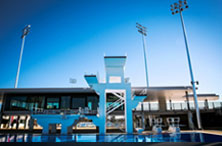 ---
---
Click on a location to view more details.
---

Need aquatic fitness instructors for relief work?
Qualified Aqua Aerobics and Deep Water Running intructors available for relief work on the Gold Coast.
Register your pool with us today!

Get the best price on aquatic fitness equipment.
QWEP aquatic barbells - Place an order today.